Brackenborough Hall Farm
"We were given a farm tour by Paul (the owner) - if you want to sit in a tractor or combine, get booking. We also saw a newborn calf...couldn't have been more than a few hours old. "
Guest comment, TripAdvisor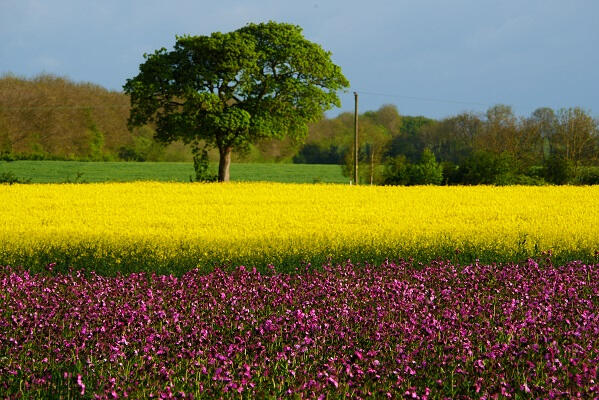 The Coach House is situated next to Brackenborough Hall at the centre of our 800 acre farm. 500 acres are at Brackenborough Hall Farm itself and the remainder is split across nearby Hirds Farm and Deighton Close Farm.
Around 650 acres of our land is used to grow wheat, barley, oilseed rape and beans. In the summer you can watch Paul driving the combine harvester and the grain being emptied into trailers to be taken back to our farmyard. At other times of year you can watch Ian driving the big tractors as he works the land.
As well as crops we have pasture where our cows graze in the summer. The pasture includes parkland at Brackenborough which is the site of a deserted medieval village. In winter our cattle are housed in 'crews' (Lincolnshire dialect for cattle yards) where you can visit them - if you're lucky you may be able to see a newborn calf. There are also chickens to visit.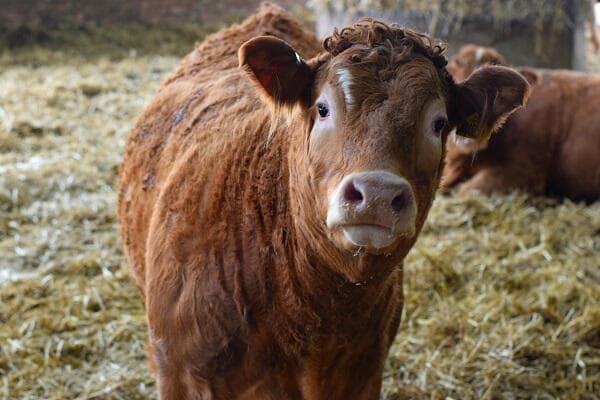 Through the Higher Level Environmental Scheme Paul has planted hedges and created margins around many of our fields. This has helped to create great farm walks - guests (and their dogs!) are free to roam on the farm and we provide maps of our favourite circuits to help you to explore. We also have an oak woodland, home to deer and lots of birds including increasing numbers of buzzards.
Our focus on conservation has led to an amazing variety of wildlife on the farm: as well as the deer and buzzards we have hares and badgers living in our parkland and owls, woodpeckers and numerous smaller birds in the trees surrounding the Coach House.
You can learn more about the history of the farm and estate in the book written by Paul's mother: 'Brackenborough, The Story of a Manor'. There is a copy in each apartment and we have copies that you can buy.
We hope that you will enjoy staying on our farm.