Weddings at Brackenborough Hall
"We booked all the apartments at Brackenborough Coach House for our wedding weekend. What an amazing place!... Everyone has commented on what a lovely family wedding it was and this very special venue made that possible."
Guest comment, TripAdvisor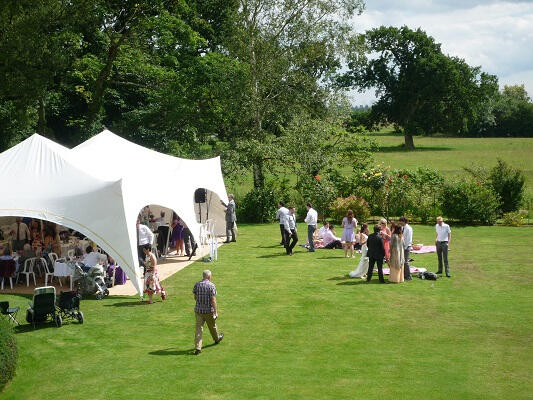 Brackenborough is a beautiful place for a wedding celebration. Since converting our Coach House we have hosted a small number of wedding receptions in the Hall grounds each summer. From small gatherings in the Granary, to marquees on the lawn, we can provide for most occasions.
Each wedding at Brackenborough is unique - we do not offer a package. Couples can make their own arrangements: some prefer a champagne reception, served meal and live music while others have shared picnic baskets and played cricket before a fish and chip van or hog roast arrives. Our gardens are always popular.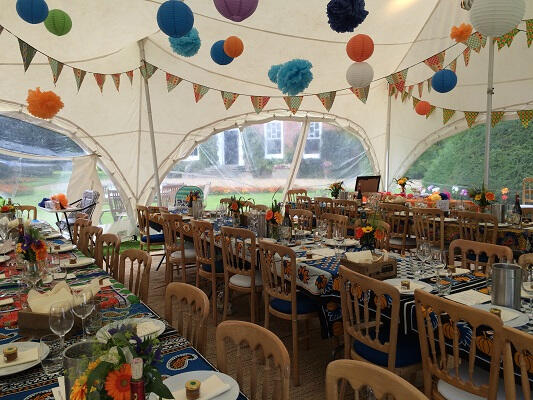 We do not hold a wedding licence, but St Edith's Church, Little Grimsby is only 2 fields away, and some prefer to arrange their blessing on the Meridian line on the lawn in front of Brackenborough Hall, overlooking the parkland.
We ask that couples book the Coach House for at least three nights over the wedding date to ensure exclusive use of the premises. You can check prices and availability here. This provides accommodation for up to 16 people (24 including sofa beds) - some like to offer this to family members, others to have their hen party in Granary. There is an additional charge for hire of the lawn.
If you are interested in holding your wedding at Brackenborough please contact us and we will be very pleased to show you around and discuss your ideas.