Lincolnshire Fishing Holidays
"Brackenborough Hall Coach House provides just what we need for a complete stress-free holiday."
Guest comment, TripAdvisor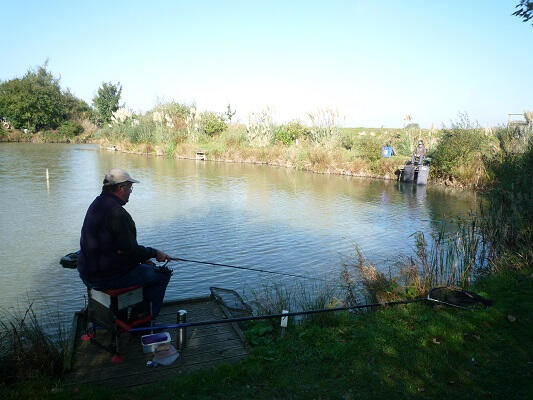 Brackenborough Hall Coach House guests have complimentary use of our fishing pond - just ask Paul or Flora for a permit when you arrive. The pond is a mile from the Coach House at Hirds Farm (also known as Nut Tree Farm). You can walk there in about 20 minutes or drive in 5 minutes. There is limited wheelchair access to the pond and plenty of parking.
The pond is managed by a private fishing club. On Sundays there are usually matches from 9.30am until 3.30pm. Club rules are no floating baits, size 10 hooks only and meat on hooks only. Fish include roach, bream, carp, chub, barbel, perch and gudgeon.
The sheltered ponds have been beautifully landscaped and you can enjoy wildlife including dragonflies, kingfishers and owls.